Headlined by an experienced team with extensive expertise
We are building something of quality and longevity for the future.
Web3 offers an unparalleled opportunity to create and distribute value. Metaverses and tokenisation are changing the very nature of gaming – flipping it on its head.
Our aim is to both incubate and build quality games that not only delight and amaze but also provide opportunities to learn and earn.
Our aim at Bazinga Games is to bring top studio production quality into on-chain gaming.
RODRIGO FAVELA
Music Director




Rodrigo is a classically trained composer and musician who specializes in orchestral music, chamber music, tango, latin american instruments, and music for film, theater, and games.

Trained in Mexico's national conservatory and several european schools of music, his tangos and latin american compositions have been featured during Olympic Games routines, and in international festivals such as the Junger Künstler Bayreuth in Germany.

Rodrigo's original projects include music for the plays "Una Historia del Diablo" and "El Gato, El Tiempo y la Otredad"; the art films "Luciana" and "El Aire es Dulce Aquí", and the Opera "The Little Prince".

He says "Music is my life. It has been with me since I was born and will be with me when I go. I think in music, dream in music. There is music all the time inside me, music that wants to be set free in the world. I cannot imagine a world without it. The moments when I write music are the moments when I find peace in a world that has none. Once I start, the process flows without much difficulty, because by the time I sit down to compose, I have already been working on the piece for a long time in my head. Composing music is not the work of a few hours, or of a day, it is something that the composer does all day, every day, even when you are doing other things. Music is my universe."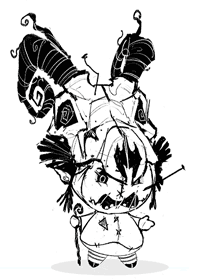 GARTH PENGLASE
W3 Marketing & Technology





A background in economics and time in the finsec industry and sales followed by the creation of software & IT networking/ISP companies, it culminated in a startup-focused end-to-end web development and marketing company from 1995 to today. Clients have included Aldi, Schwarzkopf, Kone Elevators, Manpower, STM, The Whisky Club, RhemaFM. Since 2017, there has been an increased focus on Web3 projects.

Garth sees the Internet as a tool to build, educate, and even transform communities. He coalesces ideas into structures and processes, and enthusiastically helps bring systems and people together to achieve goals.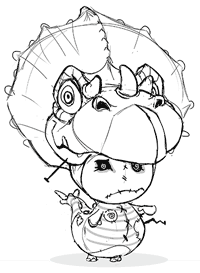 DAVID VILLEGAS
Director of Product





Dave (BigYoda) is a 15 year software veteran, currently lead innovation product manager specialising in pharmacy and omnichannel solutions for the largest healthcare company in the United States. He also has 15 years of financial management and advisory experience. He leads the d20Radio gaming podcast community and is a podcaster, voice artist and game designer in his spare time, where he has published multiple tabletop games, including "Everyone is John", a role playing game on the bestseller list at Drive Thru RPG. Dave specialises in communication of corporate messaging, authoring of white papers and articulating value propositions across multiple industries and platforms.
WES SWALES
Sound Designer




Wes Swales has been at the forefront of the audio industry in Vancouver since 2001, working on hundreds of animated series, feature films, and commercials, as well as contributing to Vancouver's thriving indie music scene by recording and mixing many local artists. He studied at Columbia Academy for Radio TV and Recording Arts, where he finished at the top of his class. After a brief term as an operator at AM 1040 radio, he began his career as a dialogue recordist for animation, which quickly expanded to include sound design and mixing. Some of his clients over the years include Disney, Dreamworks, Marvel, Sony, Rainmaker Entertainment, WildBrain, Kickstart Entertainment, and many more.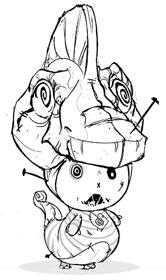 ROSIE SPARKES
Community Collaborations Manager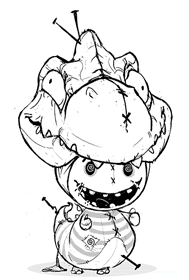 GREG ROBINSON
Administration & Community Manager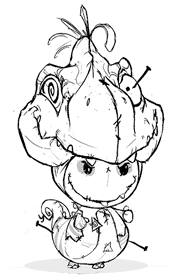 SAVANNAH JOY
Editor in Chief
ROBERT BLOMBERG
Discord Developer & Administrator
ERIC ANDERSON
Technology Advisor





Eric developed a passion for programming at an early age, and as a child spent far too much time indoors, making games purely for the joy of it. Professionally, Eric started off as a network engineer/engine programmer/tools designer, working at such studios as Walt Disney Imagineering (ToonTown Online), Cyan Worlds (Uru: Ages Beyond Myst), and ArenaNet (Guild Wars). At these studios, Eric developed world-scale MMO infrastructures and a range of leading-edge game engine technologies. Eric also worked closely with game designers to develop new authoring tools to reduce the friction involved in creating high-quality, story-driven gameplay atop these complex engines. But he didn't want to stop there, Eric wanted the tools themselves to be delightful and playful, while remaining streamlined and efficient. And, he wanted to make them available to everyone. This led him to do some experimentation outside the scope of these proprietary engines.

Eric's approach to designing game authoring tools led to an opportunity to join Microsoft Research and create the friendliest game engine ever made: Kodu Game Lab. Kodu enables anyone to create beautiful, modern, 3D games with no prior experience, using only an Xbox controller. Kodu was adopted by academic programs worldwide, and remains popular in schools and coding clubs today. After launching Kodu, Eric joined Microsoft Studios to build a Kodu-inspired AAA title called Project Spark. Spark was cancelled soon after its release, and Eric moved on to work on a variety of things. He created a novel SDK for developing Mixed Reality apps in Node.js. He helped invent a new conversational AI platform: the Azure Bot Service. He even worked on a now-infamous chatbot that shall not be named.

Today, Eric develops Microsoft's learn-to-code product line, the "MakeCode" family of products, and consults with internal studios to find ways they can make their systems more accessible to aspiring coders and professional content creators alike.
KELLY ZMAK
Gaming Advisor





For over 30 years Kelly has worked across the game industry. Kelly has held executive positions with many companies including Hasbro, Panasonic, Acclaim, and Activision, encompassing a Free-to-Play Publishing startup, large scale development studios, and everything in between. Over his career, he has been involved in over 300 shipped titles, generated billions of dollars in revenue, and has managed, mentored and has been mentored by some of the best talent in the industry.